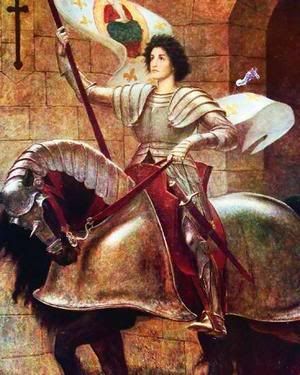 The
"French Military Victory" google bomb
notwithstanding, the intelectual elite of France today showed considerable more mettle then the our present Dutch government. In a
petition in the French daily Liberation
(FR), a group of French intellectuals, among them Pascal Bruckner, Alain Finkielkraut and Bernard-Henri Lévy, are asking for Ayaan Hirsi Ali to be awarded 'honorary citizenship' of France. This would give her the right to French protection, even beyond French borders:
"Europe is the birthplace of the traditions of the Enlightenment and Western values insuring freedom of expression and the right to chose ones way of life. The 20th century has shown the fragility of these principles. Since a couple of years, they are under threat anew by groups of muslim extremists who, under cover of 'tolerance', try to get us to deny ourselves. Ayaan Hirsi Ali symbolizes the choice with which we are confronted: Do we stay loyal to ourselves and the traditions that define us or do we cowardly give in? Seeing as the Dutch governemnt has made its choice, we demand of the French goverment to make theirs."
So it really has come to this. The current Dutch red-christian coalition has manouvered the Netherlands in a position where it is indignantly, and justly, accused of 'unacceptable cowardice' by the French. I don't think we'll ever be able to live this down.
h/t
GeenStijl