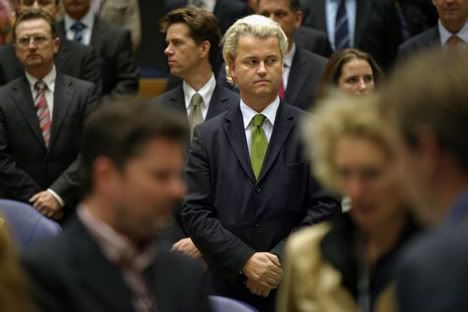 This will turn some heads in the glass bowl that is The Hague. A poll for Politician of the Year, conducted by the NOS (the Dutch BBC, if you want), declared Geert Wilders, leader of the PVV and last years
International Anti-Dhimmi of the Year
, the winner.
Geert Wilders is Dutch Politican of the Year
(NL).
The poll was actually two polls: One in which the parliamentarian press (that would be the MSM) gave their opinion, and one where the public was polled. Both lists showed considerable differences in ranking. But in both polls Geert Wilders came in second, making him the overall winner.
Things are changing in the Netherlands.