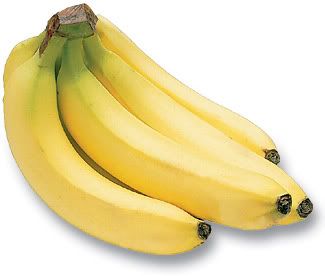 We've covered the Dutch Environmental management minister, Jacqueline Cramer, before. For instance her
unfortunate reaction
to climategate, or her insistence that those that do not share her views on AGW are '
flat-earthers
'.
From the Dutch libertarian blog Vrijspreker.nl we get the sad news that our minister of environmental affairs has definitively gone down the long slide into insanity:
Cramer: By 2100 humanity will have disappeared from the planet
(NL).
After millions of years of evolution, thousands of years of development from ape to human, after numerous civilizations, from the beginning of our era, the year 0, some 2000 years later it is happening at last: "we're (almost) all going extinct".

At least, that is what we're supposed to learn from a slide by Jacqueline Cramer, minister of Housing, Zoning and Environmental management, that came to this conclusion at a meeting of the Club of Rome in Amsterdam, October 2009.
The rather odd, unlikely presentation that Cramer gave at that meeting can be viewed
here
. The slide in question, including a fanciful graph to support the assertion, is at page 25. More alarming doom-saying can be found on the next slide. An overview of all presentations given at the meeting can be found
here
.
Now, assuming that my readers are pretty well versed in navigating the 'Net (you found this place, after all), I'd venture we all know there are some pretty wild views out there. 911-truthers, UFO-logists claiming a 'light ship' will come down and safe us all from ourselves, those that claim the moon-landing was recorded in a studio in Burbank, Los Angeles, or those that insist that Auschwitz was nothing more then a Jewish holiday camp, where exactly three people got ill after eating pudding that was left a tad too long.
The prediction that by 2100 the majority of humanity will be dead is right up there with the worst, most over the top predictions by the peak-oil afficionados. We all know the people behind those fanciful notions are marginal, either in real life or at least in the field they claim expertise on.
So, here are my question: When and how did we, in the Netherlands, end up in this situation? Where it is deemed to good idea to appoint someone who would make an excellent internet-crank as a minister serving in the Queens government? Presumably the rest of our government was in the loop on the presentation our Jacqui was giving. Did they not object? Can it be really true that they all share in the utter insanity of our Environmental ministers 'green' delusions? What have we got ourselves into?
[UPDATE001]
And yesterday evening our minister
flat-out refused
(NL) to even look into the allegations of fraudulent behaviour following climategate. She is convinced the IPCC represents the highest virtues of scientific research. She claims the 'thousands of scientists' have all reached the same conclusion. Conclusions that demand action. Says the minster:
There is nothing fraudulent about the emails.
Remember that sentence. If and when a truly independent inquiry reaches its inevitable conclusion about the standards and conduct of the scientists involved, that would be a good time to remind her of that sentence.
[UPDATE002]
To see Bananas Kramer in action, while mangling the Lingua Franca of science as well as international diplomacy,
go here
. The subtitles are in Dutch. They should have been in English, I fear.