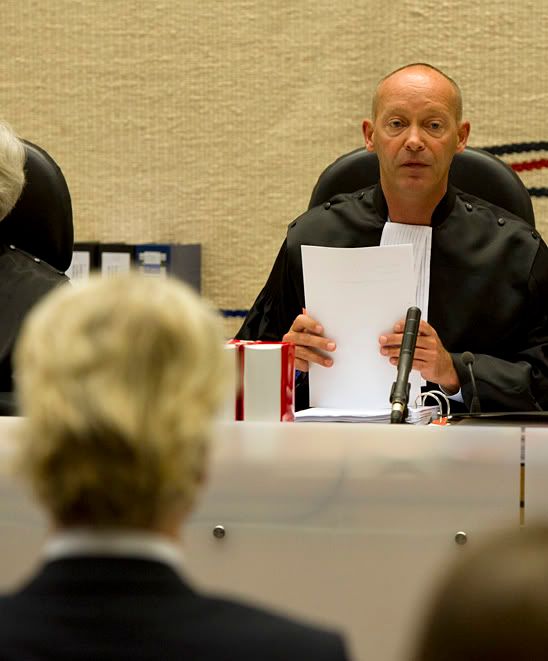 The court in Amsterdam today announced the judges that will sit at the re-trial of Geert Wilders. Additionally, it announced plans to soon resume the
court trial against Geert Wilders
. From
the courts website
(NL):
The court of Amsterdam is working to resume the case Wilders in the short term. The court is consulting with parties about the progress and planning of the case. The court combination that will re-try the Wilders case in the Amsterdam court are mr. A.A.M. van Oosten (president), mr. G.P.C. Janssen (senior judge), mr. J.C. Boeree (junior judge).
Elsevier (NL) reports there is still some discussion whether the trial should not be moved to another court, in Utrecht for instance, after the dismal performance of the Amsterdam court. But apparently the live-action
Monty Python sketch-show
last time around was not grounds for the Amsterdam court to consider this option.