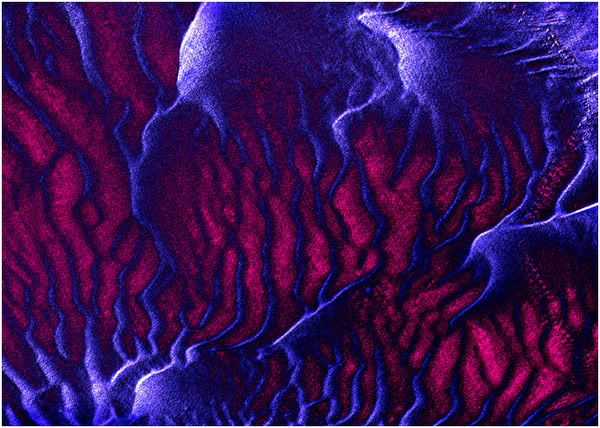 Blogging does not come easy these days. You, dear reader, must gave noticed by the lack of (quality) posting on KV. At least, I conclude you must've, because KV's readership has been declining even as I try to keep up a fairly regular schedule. That tells me that what I am blogging is actually not that interesting. And far from being angry or disappointed about it, I agree. Blogging has been light, both in terms of frequency and in terms of quality.
The explanation is quite easy: I am quite literally mesmerized by events unfolding before our eyes.
It's not as if there isn't any stuff to blog. There is, and plenty of it. Just browse a couple of back issues of
Underdog News
. It's just that I don't know what to make of it all any more. Up until a few weeks and months ago the world was relatively straightforward. It was steadily moving in a certain direction. One I did not necessarily agree with. But at least I could work out the direction the world was travelling and why I did not agree. But the last few weeks that trajectory has been broken. It has become chaotic and unpredictable. 'Fluid', as the modern vernacular would have it.
On the surface much of it seems the same. Work and life still get in the way of blogging. Bills are paid, wages are earned and taxes taken away. The EUnion is
still trying
to take over our lives. As is islam, both at home and abroad. The forces of the multi-cul are trying to hold the centre. And increasingly desperately so, as evidenced by our
latest Fjordman item
.
But something has changed, something is shifting. The old paradigms, comfortable for their familiarity, are dead or dying. They are being replaced with something else. Something the character of which I don't understand, even superficially. Below the surface a tension is building. I sense it and doing the rounds on the 'Net, one cannot fail to notice more people are sensing it.
Our politicians are scurrying to and fro, making their
grandiose pronouncements
. But at this particular point in time, the utterings, as well as those uttering them, seem to be inconsequential noise. While our elites are keeping up appearances, the world at large is waiting with bated breath for the other shoe to drop. Our elites seem to have completely lost the plot, are left behind, have been overtaken by events. But they are not yet able to recognize their world is ending. What they say and do in this strange era has no bearing on the real world, doesn't even make sense.
And thus it is that I have, at this point in time, very little sensible to say about the news that comes to us. It seems that all I can do is observe and relay the stories of the day, chronicling the demise of the world as it took shape in the 20th century. Or do my limited bit of chronicling, anyway.
These days, I can only watch, with awe and not a little trepidation, as something momentous and quite literally historic is coming over the horizon. When we finally see its exact shape, maybe we'll have a better understanding. Perhaps I'll get my bearings back soon. But for now, the world just doesn't make any sense. At all.
[UPDATE001]
Same sentiment, but much better expressed. And a lot funnier:
Mark Steyn
: 'It's the end of the world as we know it', sang the popular musical artistes R.E.M. many years ago. And it is.